Free directory builder for social organisations
Public and individual signposting for maximum engagement
Launch the WebApp →
Log in →
No Account? Register now!
Keep your audience connected & informed
Create a public directory in your area of expertise
Make it a source of information your customers can refer to anytime
Share your online resources and your contacts
Advise and link to apps & websites
Fast and easy to browse and share
Simple to update and maintain
Signposting for individuals seeking advice
Create on-the-go custom directories
Respond to specific needs with personalised guidance
Increases engagement, satisfaction and self-reliance
Helps those less digitally confident to get connected
Ideal for Social Prescribing
Improved Communication
Create a consistent source of information across your organisation
Respond to enquiries efficiently and professionaly
Provide an effective guidance that gives independance to your customer
Overcome barriers such as digital gap, confusion and limited searching skills
Spend less time on individual cases and save money
Reach a wider audience using social medias to share your directories
Pricing
Shappla is free, forever!
Register now →
Upgrade to a Premium licence to access all the features
Pricing →
Would you like to know more? Send us your enquiry!
Contact Us →
Progressive WebApp technology
An application that runs on your browser
Cross-devices and cross-browsers compatible
No download needed, you can use the app straight away
Offline mode available
Fast loading and browsing
Install the icon on your home screen
Secure communications over HTTPS protocol
Directory Creation
Create your directory by adding resources one by one
Or upload your bookmarks from your browser
Import my bookmarks →
Or let us create the directory for you!
Have you already got a directory on another platform? We will transfer your data for free with your licence!
Contact Us →
Use our collaborative tools to work with your team
Process Flow
The public access your directory either with its url, or through a search engine
Specific enquiries are answered by picking the relevant information from the directory
Your customer then receives a link through SMS or email, and access your custom selection straight away!
Screenshots
The unique Administrator Interface is fast to browse and simple to organise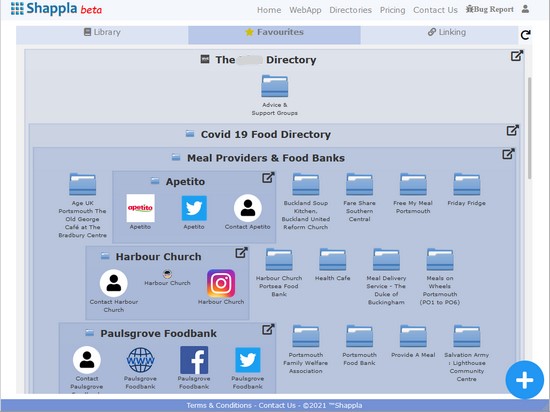 It's easy to create a custom selection with fast drag&drop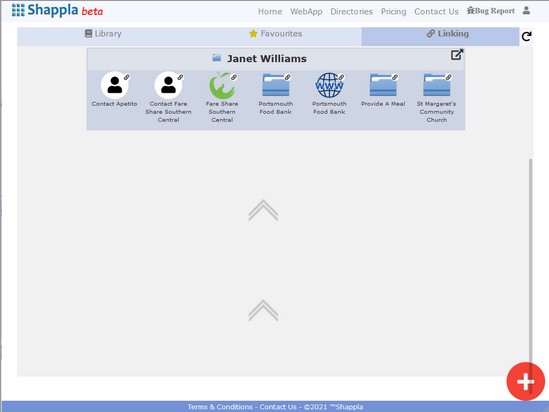 Your customers enjoy a minimal straight-forward user interface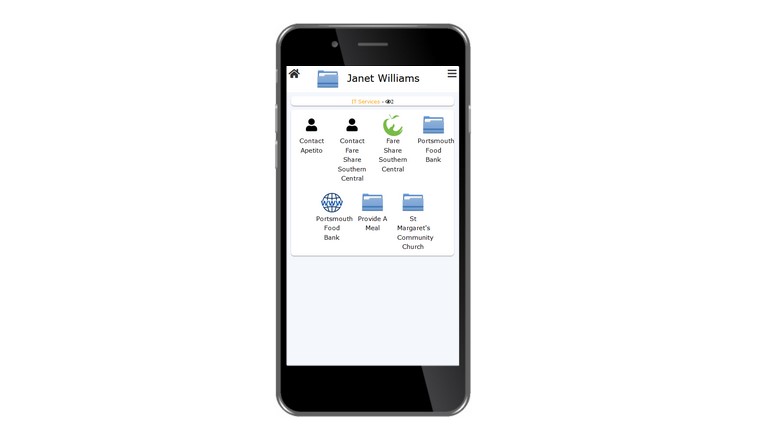 An example
A Traders association launches its directory to promote all its businesses
Visit Albert Road Traders Directory →
Shappla v1588 2022-01-25 07:45:46